COURSE OVERVIEW
Learn the principles of Core Strategy and "price analysis odds enhancers scoring methodology" designed to assist a trader's decision-making process.
Introducing an underlying order, structure and method to be applied to the forex market, while focusing on the decimal breaks of the United States Dollar, this course is suited for traders and investors looking to understand how to make better analysis and trading decisions by using a structured scoring methodology.
Discover how to analyze relative strength for confirmation and breakout trading, understand the headlines related to Coronavirus and their impact on the financial markets, and use price behavior and trend developments in the equity and commodity markets to help in the development of your Forex trading (and vice versa.)
Prerequisites: Forex Program (Forex course and XLT)
*Note: This is a one-time class offering, no retakes. Includes weekly 1hr companion sessions.
This class will show you how to use relative strength for momentum trading, so you learn how to "chase price", or in other words, how to buy as prices move up or down. You will also learn how the news can impact your choices to buy or sell and most importantly how to manage risk, leverage and position-sizing. Lastly, this class covers ways to identify currency correlations to other markets. It is a great addition to the Forex program.
DAY 1
Dollar Decimal structure (Fixed supply and demand levels that don't change)
"Water balloons vs. darts" supply & demand Forex trading
Set breakout trading rules around Dollar decimal breaks
Presentation of the chart set up/ work flow blueprint for finding opportunities (building reference material)
LAB: Use work flow blueprint to walk through set ups for finding opportunities for tomorrow's market open
David's Daily checklist
DAY 2
Analyze economic calendar for potential breakouts in Forex
Market open Forex day trading breakout strategy (momentum)
Scale In/ All out Forex trade management strategy
LAB: Student shadow instructor setting up chart/ executing trade set up from start to finish on pair
LAB: Students practice trade set up currency pairs provided by instructor
Forex path of least resistance/ "sweet spot" analysis
LAB: analysis and trade set ups for Forex Asia/London sessions
DAY 3
Use of leverage
LAB: Students practice chart/trade set up on various trading opportunity identified by students
Analyze and discuss student lab results
Recap and review the strategies
Final Q&A
Expectation Setting for next step
MEET THE INSTRUCTOR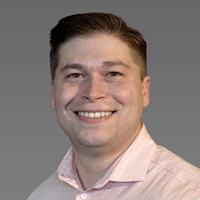 David has been trading in the Forex market since the 2005. As a former licensed Forex Trader and Broker he shares his knowledge of the market with his students, and reinforces the importance of Online Trading Academy's Core Strategy to help educate students on trading and investing.