COURSE OVERVIEW
Gaining confidence in decision-making with Options Set-Ups, Zoning and Screening, and learning to utilize and time option premiums; this course is all about Pedaling Premium!
Who's to say what's a good versus inferior premium? The biggest issue with retail traders is that they accept premiums offered. It is crucial to learn how to specify a different price for entry, exit, and risk management.
Discover strategic Options back-testing (or back-pedaling.) Learn to use Delta to time entry, Hedging with Puts, ITM Entries and Timing Volatility using ATR, and Underlying Asset Movement. Find Out How to be efficient with your Premium, chart Single AND Spread Premium, and set Stop, Entry, and Target on the Premium, in this comprehensive course.
Prerequisites:Core Strategy Program (Core Strategy course and XLT); Options Program (Options course and XLT for spread trading portion)
*Note: This is a one-time class offering, no retakes. Includes weekly 1hr companion sessions.
This class will show you how to use relative strength for momentum trading, so you learn how to "chase price", or in other words, how to buy as prices move up or down. You will also learn how the news can impact your choices to buy or sell and most importantly how to manage risk, leverage and position-sizing. Lastly, this class covers ways to identify currency correlations to other markets. It is a great addition to the Forex program.
DAY 1
Zoning for Options
How to Decide? – Debit or Credit?
Option Screening
Introduction to Pedaling Premium
Charting Premium
Timing Option entry using premium
Target and Stop on premium to manage trades, targets explained
Offering out using Delta
DAY 2
Deeper Dive on Premiums
Combining Good Zones with ATR (Average True Range)
Timing Premiums with Spreads
Tight vs Wide Spreads
Option Back-Testing
Options and Value Investing
DAY 3
Review
Spread Premium Targets
Moving Average Cross
In-the-Money (ITM) for Entry
Bigger Time-Frame Zones Review
How to Hedge with Puts
MEET THE INSTRUCTOR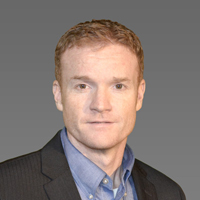 Sean Reed has developed his knowledge and perspective from more than 20 years of trading with multiple firms and trading floors. Along his journey he has held positions including Branch Manager, Senior Broker, Financial Advisor, Consultant, and Proprietary Trader. Through his experience, he has developed techniques that offer a fresh perspective. Sean is eager to bring his in-depth process and years of experience to the classroom.