COURSE OVERVIEW
"Training the Eyes" to train your brain! Discover a new toolset that could help you better recognize Structures, Area, Formation and Zones, "6 Basic Structures", basic Fibonacci retracements and extensions, and much more!
Training the eyes to see areas on a price chart that have the characteristics of where there are unfilled orders waiting is all part of the journey to understand why we make choices to make a trade and take risk. Take a deep dive into the Core Strategy zoning process by focusing on such important areas as: Structure, Area, Formations, and Zones.
Learn to leverage historical data strategies by analyzing charts and identifying examples. Focus on cultivating your "20/20 vision" – recognizing when a trade-set up looks promising before risking any capital! By working your eyes from the left side of the chart to the right side, with specific price patterns and multiple time frames, the more you're able to train your eyes and brain to focus on the evaluation of optimal trade set-ups that have happened in the past, and the easier it could be to identify them in the future.
Prerequisites:Core Strategy Program (Core Strategy course and XLT)
*Note: This is a one-time class offering, no retakes. Includes weekly 1hr companion sessions.
This course is NOT for the lazy! It will challenge you. Documentation and verification is a huge part of the learning process to "Train the Eyes". As such, students will be asked to verify what they see instead of blindly trusting what is outlined in this course. It takes a deeper sense of understanding and effort to create a level of confidence when you trade. We will be working with specific price patterns and multiple time frames on the price charts using both the "Left side" and the "Right side" of a chart.
Repetition is the mother of all learning
Students will be encouraged to actively participate throughout this course as you learn how to confirm opportunities on the price chart where price has changed direction in the past.
Think of it like tracking an animal's footprints in the wilderness in order to track where you have been, and what direction may make more sense in the future.
There is an extremely specific picture in the price action (that is seen repeatedly), at a level a trader would be inclined to trade. This approach is so specific that a computer couldn't replicate it. So, with many rules to follow, this course focuses on Structure, Area, Formations and Zones and then we can add on from there.
What we focus on we create
This analysis can change the psychology of a trader and influence the way a trading opportunity is assessed. This course will teach you how to forecast and understand the risk involved in your trade before you place it.
Throughout the course we will use "Fibonacci Tools" to assist and confirm what we see on the price chart. Harmonic patterns are used for Structure, and additional "odds enhancers scoring methodology" are included.
Course Outline
DAY 1
Introduce the concept of "Training the Eyes to Train the Brain"
Review how we learn, the importance of documentation, journaling and practice
Introduce Structure

The 6 Basic Structures
Verifying Structures
Basic Fibonacci retracements and extensions
Use of "Fibonacci" tools to confirm a structure
Harmonic patterns
"Break Out Segment"
Use of price swings for time, price, percentage, and slope

Introduce Area

Where to look for Area within the Structure
Wick over Wick
Pivots, being specific and consistent
Area relative to Structure
Where to avoid looking within the area
"Sweet Spot"
DAY 2
Review Structure, Area and lab work
Using multiple time frames – Does time or picture matter more?
Average Swing Size

Getting to Know the Product
MRCI.com seasonality and corrections

Formations

Review 4 formations learned in Core Strategy: DBR/RBR, RBD/DBD
See where the formations live within Structure and Area
Formations are not Zones
Location of Formations within the structure

Zones

Understand the difference between Formation and Zone
Terminology of candles and identification of "Leg vs. Base" candles
Specific grouping of candles and the variations
Proximal and distal line placement
Refining the time/tick/share bar to get the exact picture
Details for deciding if a zone can be used twice or proximal vs zone entry
Importance of Zone location
Confirm and verify with "real-time" examples

Bring it all together seeing how Zone, Formations, Area and Structure
Outline lab work and documentation process and review examples with students
DAY 3
Review
Spread Premium Targets
Moving Average Cross
In-the-Money (ITM) for Entry
Bigger Time-Frame Zones Review
How to Hedge with Puts
What's Next:
Have a plan, document 100 historical trades using the trade tracker. Remember the importance of training your brain to only focus on setups that were favorable.
MEET THE INSTRUCTOR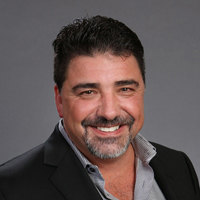 Jeff Manson has been trading the markets since 1997. His experience is broad-based, and he actively trades equities, futures, options, Forex, and commodities. Jeff currently uses his Online Trading Academy experience to help teach and educate students on how to apply our proprietary Core Strategy in the capital markets.