(Part 1 is a pre-requisite for Part 2 + XLT)
WHAT YOU WILL LEARN
The Strategic Investor Part 1 course (2 days) starts with the fundamentals of personal financial management followed by a dive into how the markets work, planning techniques, strategic asset allocations and investment strategies designed to help you get better control of your investment portfolio using a step-by-step approach. The course covers a broad overview of stocks, bonds and 401(k) plans. You'll learn how to customize an allocation model to fit your personal objective as well as various approaches to rebalancing your portfolio to minimize undue market risks. Program includes on location, online and on demand class options to provide you with flexible learning opportunities.
How to manage your retirement or investment portfolio with a focus on capital preservation.
How to establish financial goals and develop a long-term wealth plan with a focused rate of return.
How to apply options strategies with the objective to generate a higher rate of return.
Strategies to manage assets so that your investments can be maximized while still minimizing risks.
Learning Objectives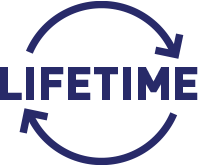 LIFETIME CLASSES
To gain better control of your investment portfolio using a step-by-step approach and to manage assets so that your investment capital is focused on growth, while minimizing risks.
This Course Is for You If...
You are serious about learning how to trade and invest.
You have diverse investment objectives, both short term and long term.
You want to protect your investments
You lack flexibility in your retirement account.